Welcome to the Sampler Guild 'Forthcoming Events' page. The Sampler Guild has a constantly changing programme of events such as 'Meet-ups' (attending exhibitions, classes etc. as a group) and 'Get togethers' (meeting at TSG member's houses) throughout the year, across the U.K. and sometimes abroad. If you are thinking of arranging a 'Get together' or 'Meet-up' in your area, please let us know as soon as possible so that we can notify other TSG members. See the bottom of this page for more information.
FORTHCOMING EVENTS...
As Forthcoming Events are organised, you can find all the information about them here..
GET TOGETHER at the Heritage Centre, 22 Canvey Road, Canvey Island, Essex, SS8 0LW
Saturday 22nd October, 2022 10.30 am to 4.30 pm.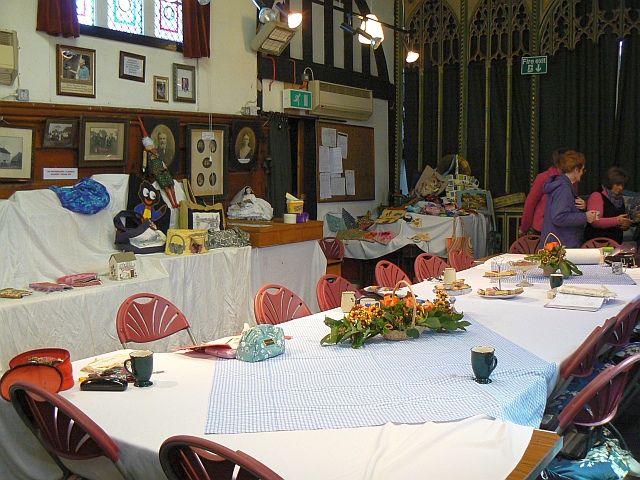 Come and meet all the lovely, talented and prolific Canvey stitchers for a day of delights!
Aleaays so much to see, share and talk about.
A packed lunch is needed but tea and coffee will be available throughout the day
.It would be great if you could join us, this is always a special day in the TSG calendar.
GET TOGETHER at Britta's home, near Alton, Hampshire on Saturday 24th September 2022
Our GTG at Sandra's last weekend was just like old times. In true TSG style, we have yet another GTG booked.
Please bring yourself, your stitching, books, patterns, charts and anything else that will be of interest. You know how we like to share and then get inspired to go shopping …….
Please bring a packed lunch. There will be chatter, laughter and more chatter and laughter. You will go home enthused and glad, once again, to be among like minded people.
We would love to see you there and, so we can let Britta know how many people to expect, please email linda@thesamplerguild.co.uk to say you'd love to come – we'd certainly love to have you join us.
See you there, Lin x
MEET THE MEMBERS
Following the success of the last Zoom meeting for TSG members to get on a call and meet other members,
we will be arranging another one for the 3rd of September, details to follow..
SOLTAU CENTRE, Stubbings near Maidenhead - Saturday 13th August 2022, 10.00 am to 4.00 pm
TSG are holding a days fun stitching with like-minded friends at the Soltau Centre. Bring your stitching, knitting and quilting OR whatever else you may be working on at the moment. Use the day as a finishing day, catching up with friends, or a day away from the housework to start a new project.
Bring a packed lunch. Beverages and cake will be available throughout the day.
As we have to pay hall hire, there will be a charge to join us - TSG members £10.00 for the day and non-TSG members £16.00 for the day.
We do hope you will come and join us. Email linda@thesamplerguild.co.uk so that I know who's coming and how much cake to provide.
Soltau Centre (behind St. James the Less church) Henley Road, Stubbings, near Maidenhead SL6 6QW
Kindred Spirit Stitchers Stitching Retreat
Time for news of the Kindred Spirit Stitchers stitching retreat, from Sunday 20th November to Thursday 24th November 2022 (inclusive.).
Kindred Spirit Stitchers would normally be heading for the seaside, but have been unable to secure an appropriately priced location due to the backlog of weddings. So we thought we would head for the countryside, on the edge of the Cotswolds.

Bowden Hall Hotel is a 4* Georgian country house set in 12 acres of its own parkland located on the edge of the Cotswolds in the Gloucester area, with easy access from the M5. The hotel has plenty of parking and is only about 40 minutes from the tourist spots of Burford, Stow on the Wold or Bourton on the Water if you fancy a day out.
The stitching room for the week will be the Ambassador Suite (picture attached) which is located on the 1st Floor with vistas over the lake, ponds and the countryside.
Home - Mercure Gloucester, Bowden Hall Hotel
Included in the price;
4 nights' accommodation on a single or sharing basis (check out Thursday by 10.30).

All meals throughout your stay

4 breakfasts (Monday through to Thursday inclusive)

4 dinners (Sunday through to Wednesday inclusive)

5 Lunches (Sunday through to Thursday inclusive)

5 days stitching in the Ambassador Suite – Sunday 20

th

November from 10.00 to Thursday 24

th

November at 15.00
Cost;
£520 (Price per person in a Twin Room, Sharing)

£595 (Price per person in a Single Room)
Additional Costs;
Any incidentals which can be put on your room
We will require a £50 non-refundable deposit to reserve a place. We can then send you the terms and conditions which need to be read and signed. The balance will be due 2 months before the event.
We would be happy for people to pay incrementally across May to August with the balance in September if that helps.
Happy stitching,
Caroline and Linda
cj@kindredspiritstitchers.co.uk
linda@kindredspiritstitchers.co.uk
Exhibition - Makers, Wondrous Worlds Raised Embroidery from the 17th centurye
From 13th from 10.00 am until September 11th at 5.00 pm
The Holburne Museum
Bath, BA2 4DB
Wiltshire
Lace Exhibition
There will be a Lace Exhibition at the St. Gallen Textile Museum in Switzerland, from 17th September 2022 to 1st January 2023
An accompanying book will be available to pre-order from W.H. Smith.
www.bgc.bard.edu/exhibitions/118/threads-of-power
Sampler Exhibition
Witney Antiques will holding their annual exhibition during November 2022 - actual dates to be advised as soon as we have them.
The title of the exhibition is "I Write The Needles Praise - A Cenyury of English Sampler Making 1635 - 1735".
More information to follow..
Please note! 'Meet-ups' and 'Get togethers' are exactly that - they are an informal way of getting TSG members to meet each other.
'Meet ups' take place to view exhibitions or specific events and 'Get togethers' take place at a TSG members house (usually on a Saturday) and involve 'show 'n' tell', helping each other, and lots of friendship and fun! 'Meet-ups'are usually free - except for admission charges where applicable. For' Get togethers', members normally bring a plate, i.e. a food dish - usually dessert...
All TSG members are always welcome - just let Linda know if you wish to come along and she will give you the details.